126th Bomb Wing Reunion 2007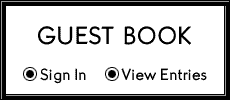 Please take a moment to post a note on our reunion bulletin board.  It would be great to hear from all those who plan to attend and also to keep in touch with those who will not be able to make it.

The first time you post a note on the bulletin board, we ask that you fill in your full name, hometown and email address.  If you should submit any additional notes, you may simply type in your name.

Look forward to hearing from you!